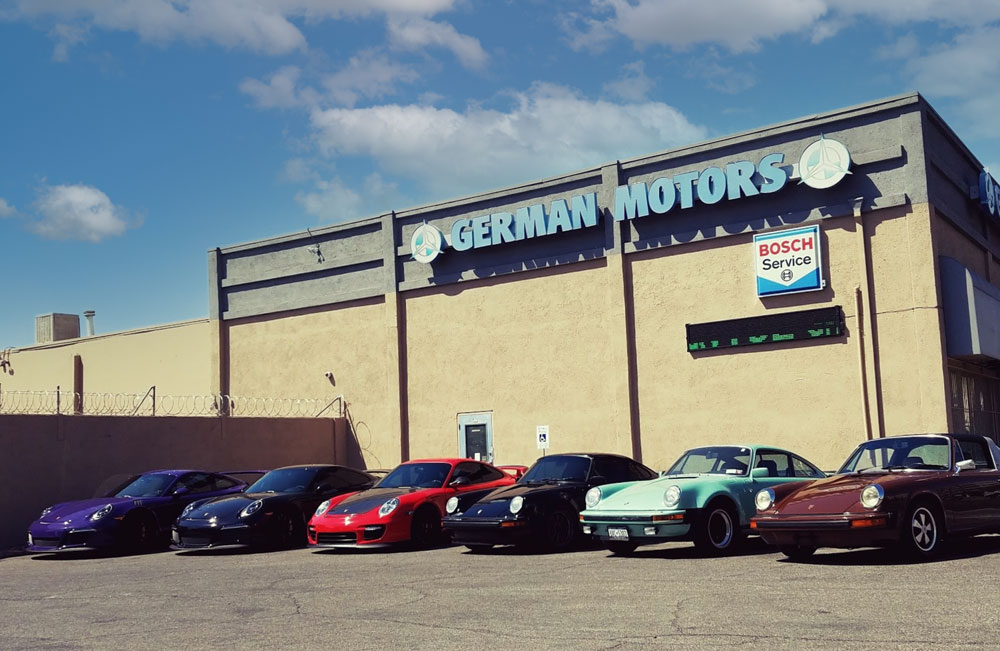 From its intriguing past to its vibrant present, Henderson is a charismatic city in Clark County, Nevada, where car history and the automotive industry seamlessly intertwine.
Henderson's automobile heritage started not too long after the famed Ford Model T graced the roads. Our city quickly embraced the burgeoning transportation industry. Historically a hub for magnesium production during World War II, Henderson's industrious spirit soon expanded to the automotive realm as residents recognized the growing importance of personal mobility. The city played a subtle but vital role in the post-war car boom, hosting auto mechanics, shops, and service centers that catered to an increasingly mobile American population.
Today, the automotive industry in Henderson continues to thrive. Our local auto mechanic shops blend decades of experience with modern expertise and cutting-edge technology to provide top-notch services. First established in 1982, German Motors has long been the community's trusted full-service car repair shop.
Our experienced team, deeply entrenched in the city's longstanding automotive enthusiasm, excels at maintaining a wide range of European and German vehicles.
Our Featured Services
Why Customers Have Been Choosing Us Since 1982
Our commitment to quality and customer satisfaction is unparalleled, and we take pride in providing our customers with the best possible experience.
With a proven track record of customer satisfaction and numerous five-star reviews, our technicians utilize state-of-the-art tools to deliver quality, efficient, and reliable auto repairs.
We exclusively use high-quality, OEM (Original Equipment Manufacturer) parts.
As a long-standing AAA establishment, we welcome most extended warranty contracts.
We provide additional financing options for our customers.
Our experts combine their expertise and passion for cars to offer a seamless experience in the heart of the transportation industry. At German Motors, our auto mechanics don't merely service vehicles; they breathe new life into them and get them back on the road with confidence. Schedule your appointment online or call 702-696-0880 today!