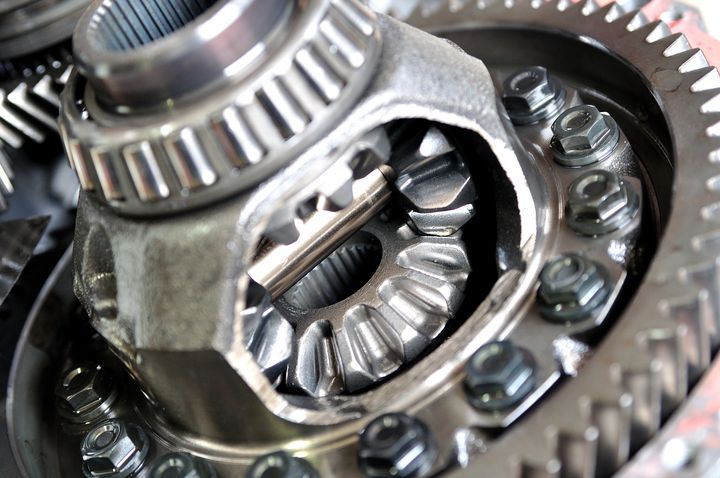 Your Source for Reliable Differential Service
The differential is part of your vehicle's driveline— one on the rear and one on the front axle. The differentials allow the outer drive wheel to rotate faster than the inner drive wheel, necessary for safe turns. You need your vehicle to run smoothly, but a faulty differential can keep this from happening. If you hear clicking or howling noises while in motion, it's likely time for differential service. Immediate attention is important when it comes to differential issues. From a safety standpoint, a failing differential can make it difficult to control your vehicle. Since 1982, German Motors has provided reliable differential service to drivers in Las Vegas and throughout Clark . Our experienced team of professionals will make sure you're both safe and satisfied. We know that unexpected car problems are frustrating; we focus on making them as painless as possible.
Differential Service by Quality Hands
Differential problems can vary depending on your make; only the most advanced training will determine your specific differential service needs. In some cases, the differential simply requires service; under other circumstances, the differential will have to be replaced altogether. The ASE-Certified technicians at German Motors use cutting-edge troubleshooting procedures to pinpoint the exact requirements of your particular vehicle. We will determine if the differential can be repaired, or if replacement is the best option. Either way, our precise and dependable differential service will make sure your vehicle remains safe in all driving conditions. Whether the transmission is noisy on your Audi or you hear an excessive howling on the highway in your BMW, trust German Motors in Las Vegas for the solution— that is, any type of differential service you need. For trusted, affordable differential service, visit the experts at German Motors in Las Vegas, NV.